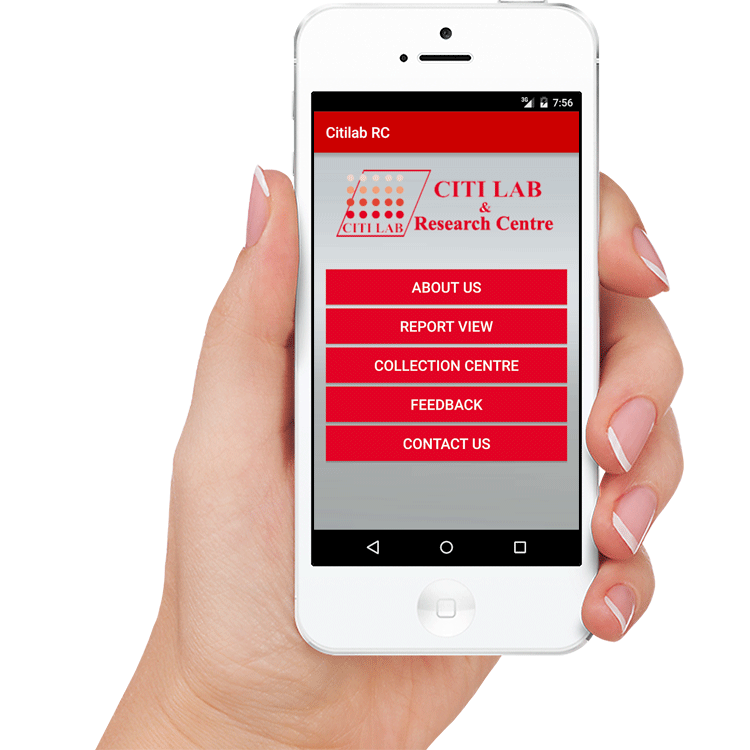 Citilab App for Online Reporting
The CitiLab and Research Center, it is one of the major independent providers of clinical laboratory diagnostic services in Pakistan. We provide our customers with the laboratory information required for diagnosis and treatment of medical disorders. CitiLab and Research Center offers a complete range of clinical lab services and oral health consultation.
Click here


How to install App
Please follow these actions
Go to mobile PlayStore
Type in search bar Citi Lab Mobile App
Click on Citi Lab App, new window will open
Click on button 'install' and 'accept'
Here you go with Citi Lab
Fill out the form below and we will contact you during our working hours.